This year's Fall Haute Couture collection coming from Elie Saab is such an astonishing collection. Was opened with a fiery ruby red gowns, it continues to another hues of the jewels, such as emerald green, sapphire blue, and amber.
The sparkling glittery material combined with fine fabric creating a beautiful drapery and wonderful shapes to the body of the models. Chiffon and silk has to be the common material you could always see in every Elie Saab's collection, this one's not an exception. This collection contains not only ball gowns, but there are also the knee length dresses and even jumpsuits.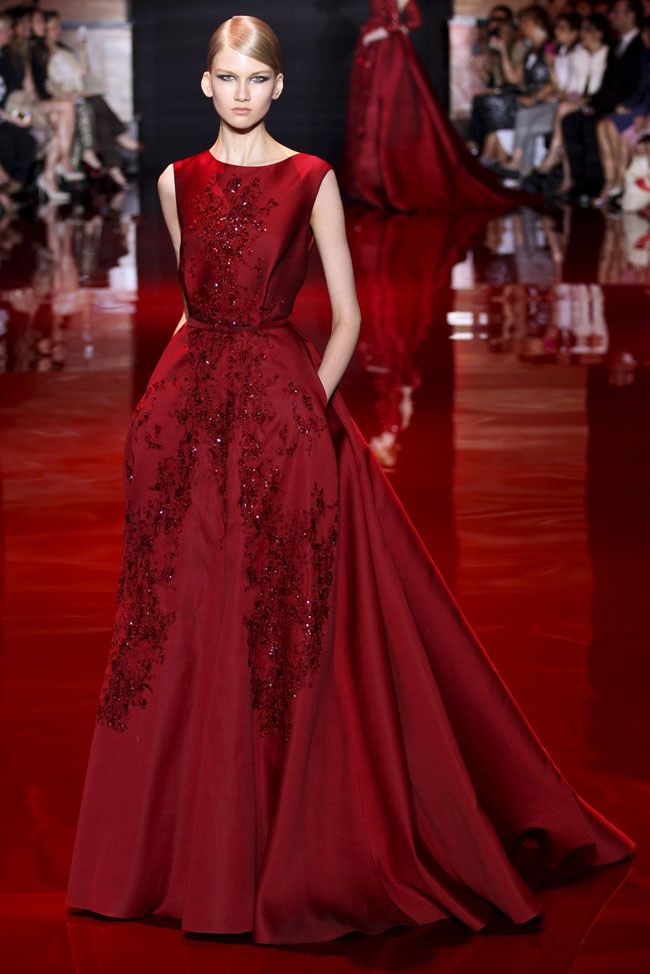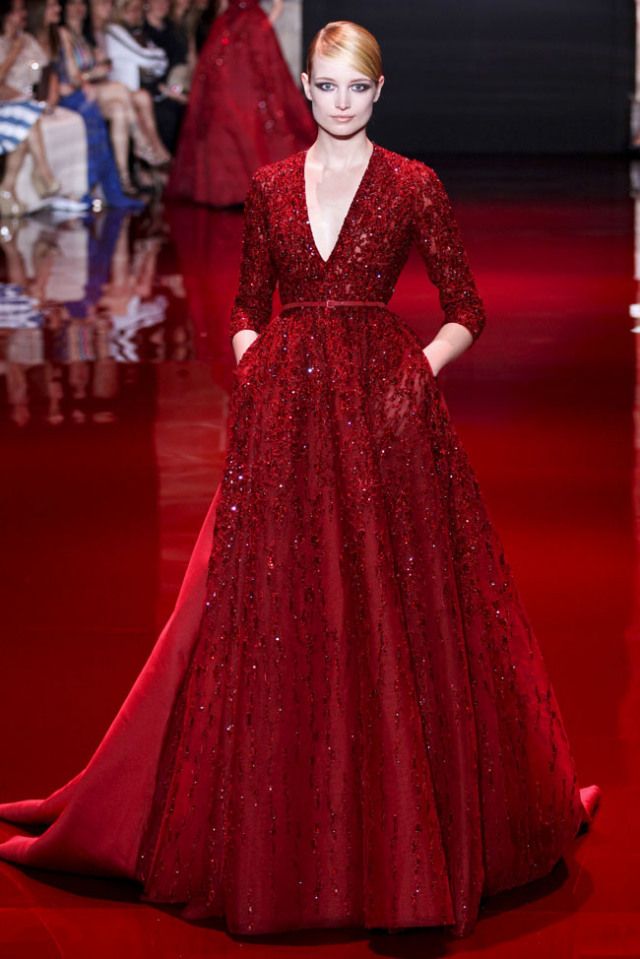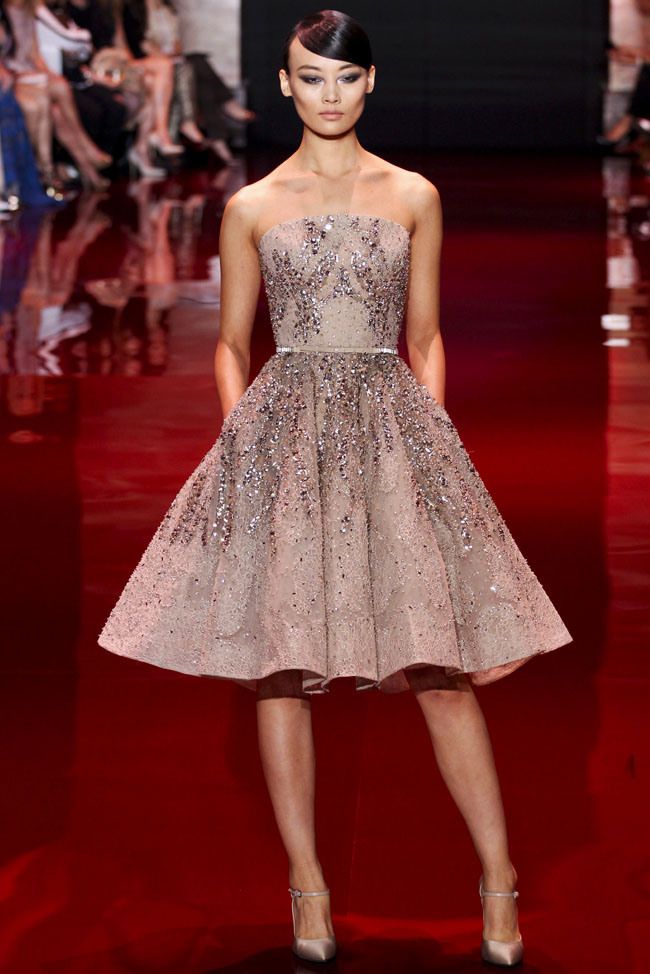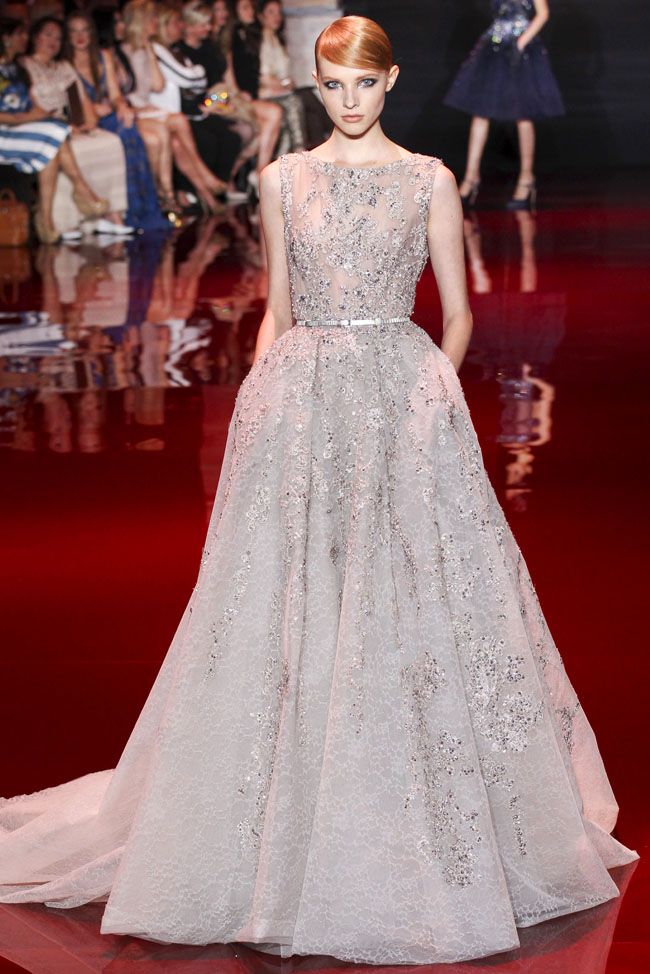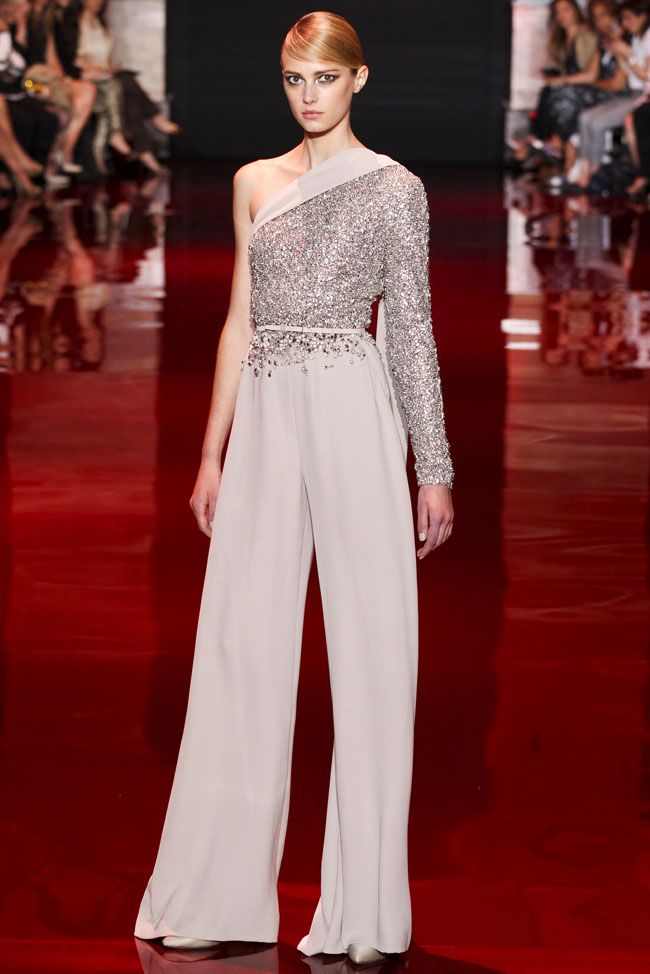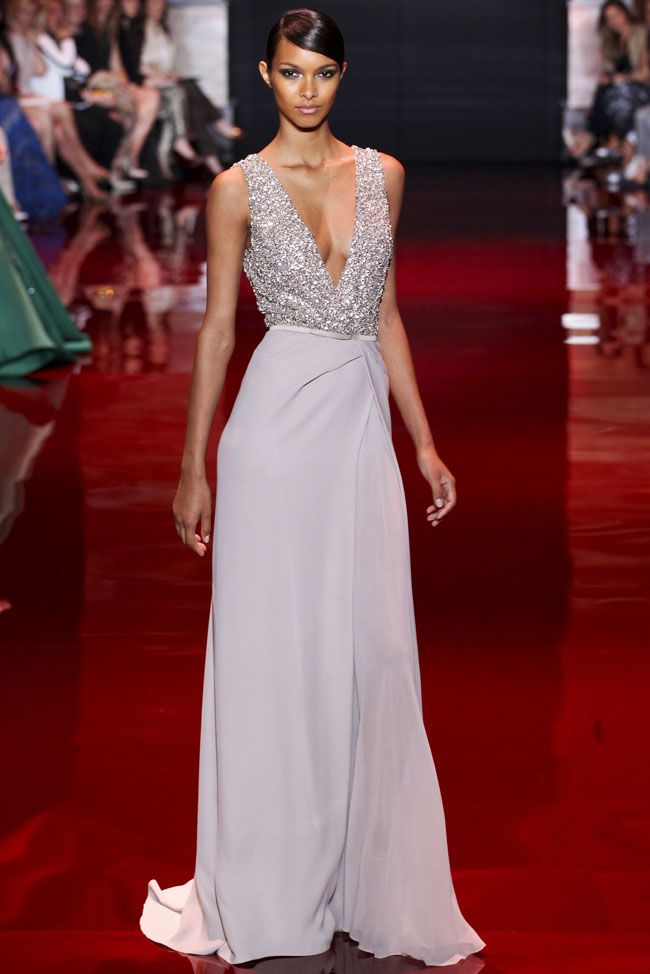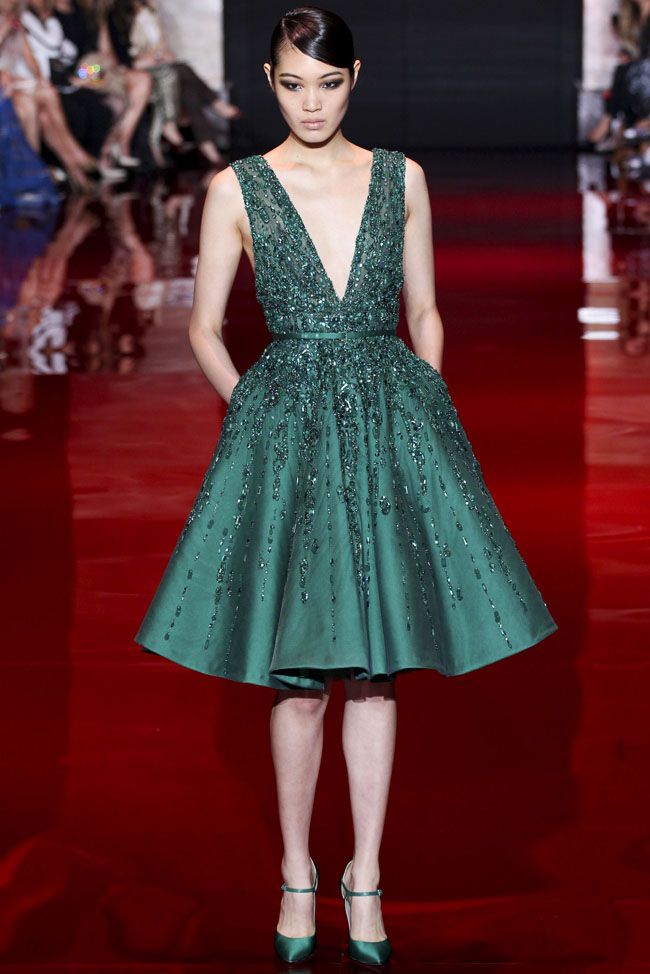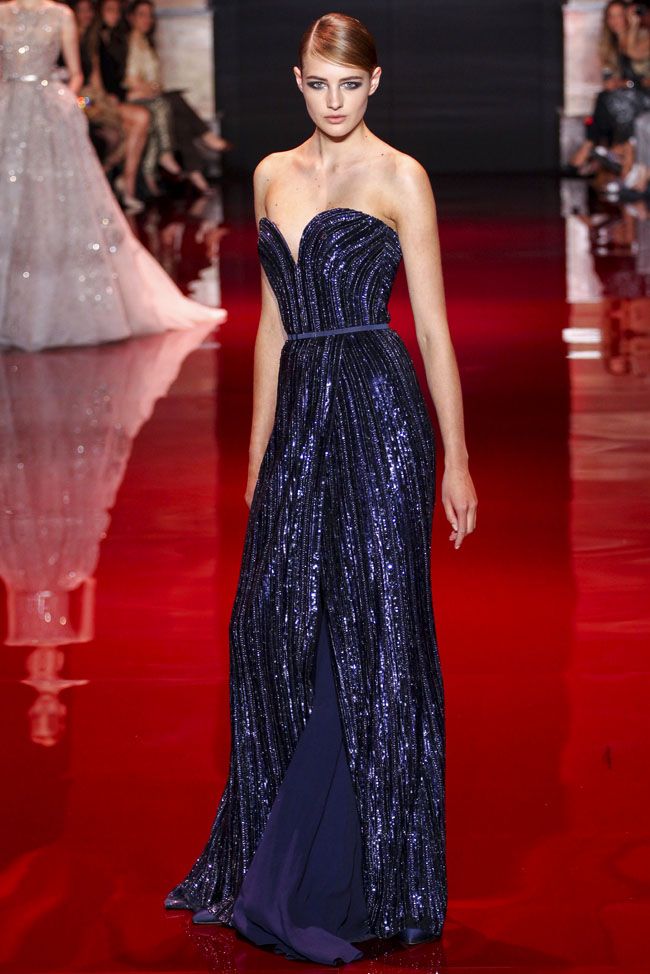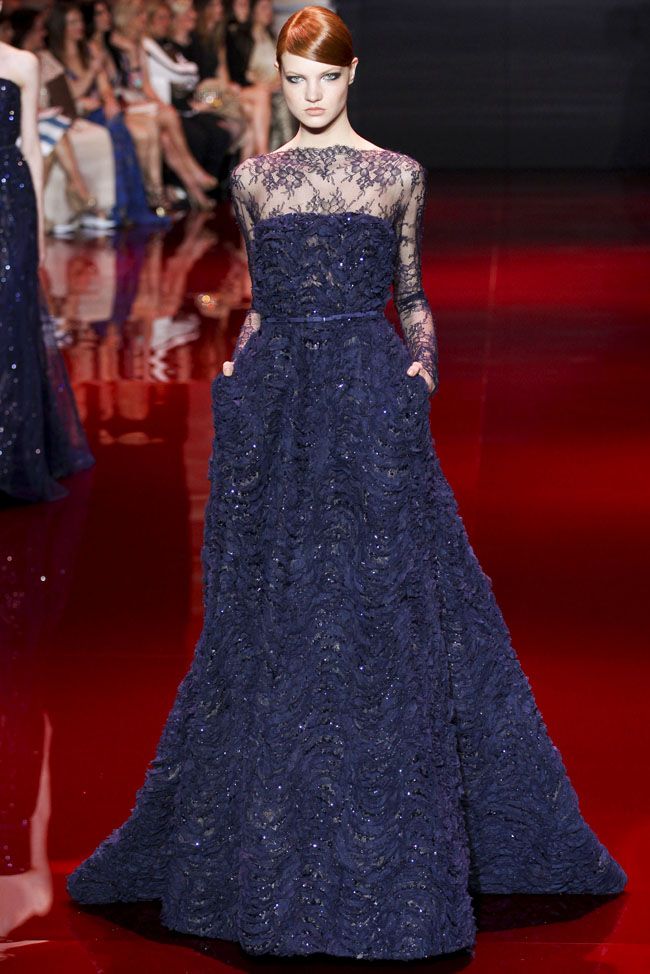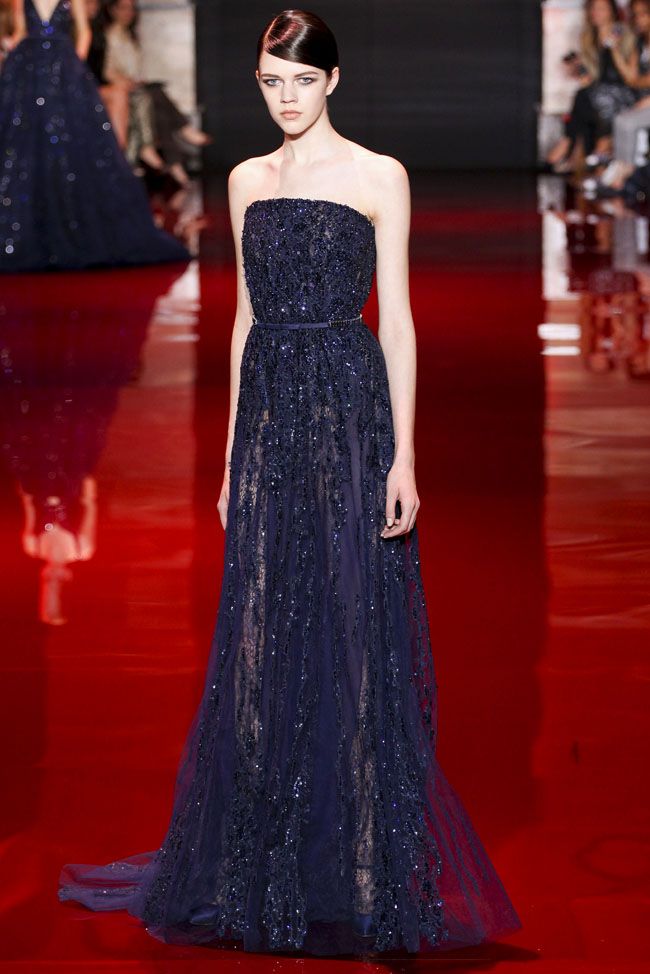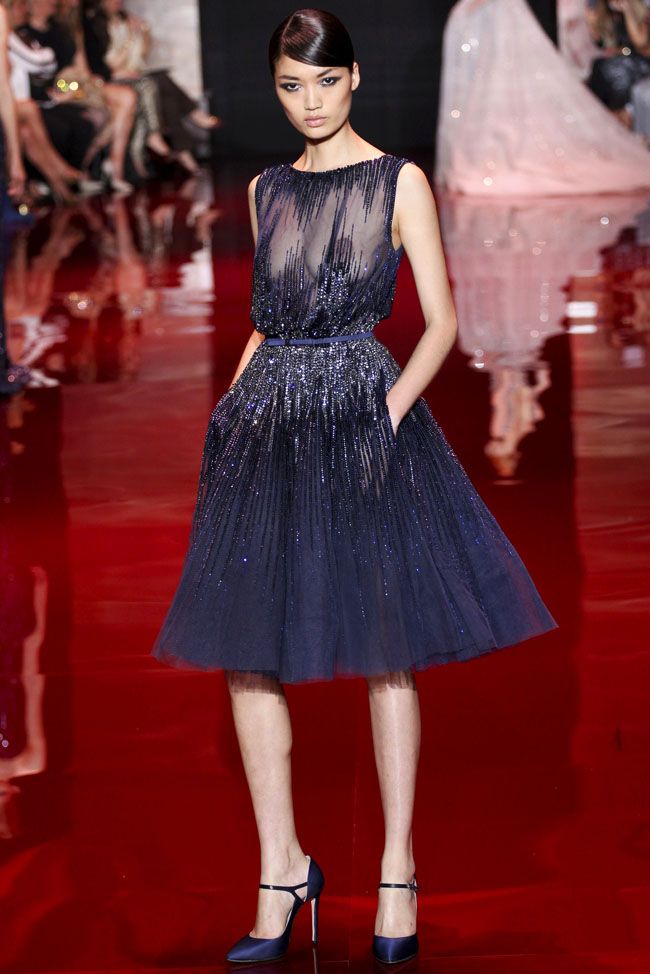 The show was closed with the Elie Saab bride. Wearing a silver shiny wedding dress accompanied by three bridesmaid in tow. Such a wonderful piece.